BE A QUEEN ON AND OFF THE COURT
We are a boutique tennis apparel brand located in California. All of our apparel is proudly manufactured in California. Queen of the Court is owned and operated by American Designer Dana Baioni.

What our customers are saying!
"Just wanted to let you know that this was my first time ever wearing your product and it was by far the most comfortable tennis skirt I have ever worn. I own probably close to 15 tennis skirts from Nike, Bolle, Adidas, and a few others. I LOVE your skirt. Bari R. from my team has purchased from you before and I have complimented her on the skirts but never ordered one. I am so glad she recommended your line to us. Looking forward to trying other items."
-- Ilysa H.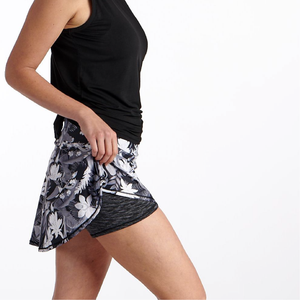 Breathable spandex shorts
Each skirt has breathable, stretchy spandex shorts underneath for optimal comfort.
Wide, comfort fit waistbands
Every skirt has our wide comfort fit waistband to ensure there is no rolling.